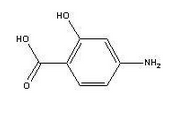 Product name:Fuchsin sulfurous acid
CAS: 65-49-6
Molecular Formula: C7H7NO3
Molecular Weight: 153.14
Product description:Applicable to caused by mycobacterium tuberculosis of the lungs and extrapulmonary tuberculosis, static drop can be used in the treatment of tuberculous meningitis and acute invasive TB. This product is only effective for mycobacteria. Separate application n/med tuberculosis bacili can quickly develop resistance, so the goods must be share with other anti-tuberculosis medicine. Streptomycin and isoniazid and share when the product can delay the n/med tuberculosis bacili of before both the development of drug resistance. The product of atypical mycobacteria is invalid. Mainly used as second-line anti-tb drugs.