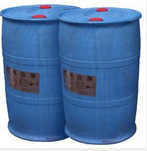 Product name:Hydrazine hydrate
CAS: 10217-52-4
Molecular Formula: H6N2O
Molecular Weight: 49.053
Product description:Strong reducing agent, medicine, pesticide, dye and foaming agent, imaging agent, antioxidant ingredients; A large number of used as deoxidizer of large boiler water; Also used in the manufacture of high purity metals, synthetic fiber, rare element separation. In addition, material used to make the rockets and explosives, etc. Also used as analytical reagent. Most of the hydrazine derivatives used as foaming agent is azobisformamide (AC), and toluene sulfonic acid hydrazine. More is used as medicine derivatives, the amount of hydrazine isoniazid, Finn sulfur ammonia urea and thiourea, benzene sulfonyl ammonia and antipsychotics 1 - different acyl - 2 - isopropyl hydrazine, anticancer drugs aldehyde hydrazine derivatives, anti-infection drugs 5 - nitrofuran methylene hydrazine derivatives, thiazole moiety via cephalosporin antibiotics, diuresis antihypertensive drug hydralazine methyl phenyl hydrazine, antitumor drug, etc.